Desde el 10 de octubre, las redes sociales de Pokémon GO habian puesto pistas en las cuales iba a llegar un evento de eclosión de huevos mencionando que estos huevos iban a ser «raros».
Hmm…what's this? We've heard reports from Spark that he's stumbled upon an odd, distinctly red Egg. 🥚🔴 Stay tuned as we learn more. pic.twitter.com/KPPMaWQ2B2

— Pokémon GO (@PokemonGoApp) October 12, 2020
Durante todo el día del 12 de octubre del 2020, los miembros de Pokémon GO colocaron un anuncio en el cual, Spark comenta que había encontrado huevos de color rojo y tenían un aura oscura. Mucho se hablo en las redes sociales y en punto de las 3 de la tarde hora México, se descubrió que estos huevos son Pokémon de tipo veneno o Siniestro.

Para poder conseguir un huevo rojo, deberás de derrotar a Sierra, Cliff o Arlo los cuales al ser derrotados y tener espacio en tu sistema de almacenamiento de huevos un espacio podrás conseguir uno.
Attention, Trainers! It seems that Team GO Rocket has been collecting Strange Eggs! 🥚🔴😨 As we go into the second part of our autumn event, here's what we've learned about these Eggs so far! https://t.co/kBcXYfSKaD pic.twitter.com/rFtRvWniqX

— Pokémon GO (@PokemonGoApp) October 12, 2020
En los cuales podras conseguir a Vullaby, Larvitar, Absol, Sandile, Scraggy, Trubbish, Pawniard o Deino. Los huevos rojos, para eclosionar debe de caminar 12 km.
Giovanni regresa después de su ausencia por el Covid-19. El cual llega con Mewtwo oscuro, además los lideres del Team GO Rocket, Sierra, Arlo y Cliff tendra otros Pokémon en su equipo.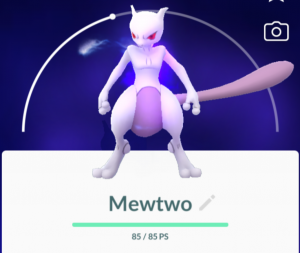 Por el momento se desconoce hasta cuando estara este Pokémon.