El día 8 de enero 2021, el anime de Pokémon regreso a su transmisión después de su descanso por las fiestas decembrinas. En donde nos presentaron una versión del Opening «1 2 3», el cual es cantado por Nogizaka46, el cual nos trae nuevas escenas.
Here's the HQ for the new opening, Iris and Gary is coming back soon!#anipoke pic.twitter.com/lNm1YotbZz

— サトセレ (@AshandSerena) January 8, 2021
Durante el opinión podemos destacar la aparición de Chloe y Lionel con Ash y Goh, dando entender que estos viajaran juntos para investigar sobre los efectos dinamax y gigamax por toda la región de Galar.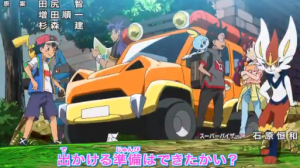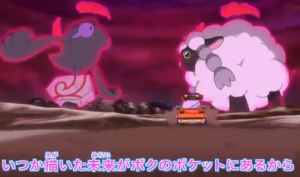 Así mismo vemos a un Grookey jugando con Ash y Goh, ¿De quien será este Pokémon?.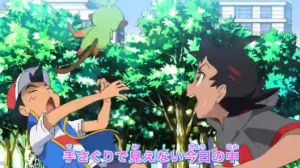 De ahí nos vamos, hacia una parte donde Goh tiene un combate con los perros legendarios, Suicune, Entei y Raikou ¿lograra Goh atraparlos?}
Despues sigue una animación donde vemos al profesor Oak, Cerise/Cerezo, Ren, Chrysa, Korina, Judith, Sonia, Tileo, Iris y Gary con una Poke ball cara uno finalizando con Lionel haciendo su pose, ¿Sera que estos entrenadores lucharan contra Ash en el campeonato mundial?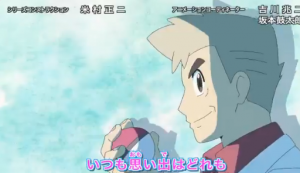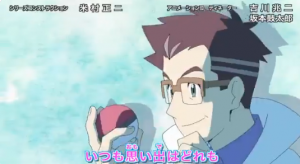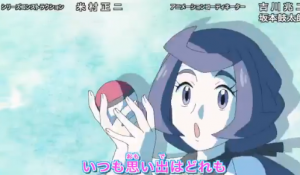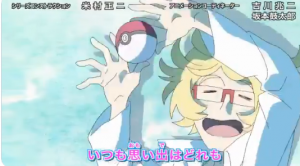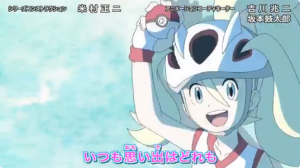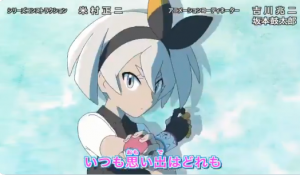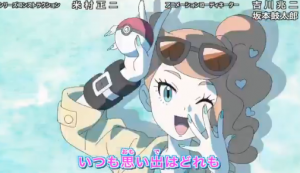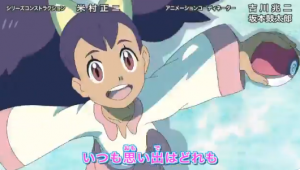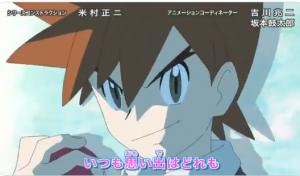 Despues se ve a Ash y Goh invitando a Chloe a viajar con ellos, sabemos desde que inicio el anime Chloe a  aparecido primero observando a Ash y Go viajar, en la segunda versión vimos que estaba pensando que hacer y ahora se ve que se alegra que la invitaron junto con Eevee.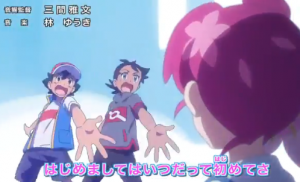 En la sección de los legendarios, toca turno a los legendarios miticos y singurales, donde vemos a Mew, Celebi, Jirachi, Shaymin versión cielo, Victini, Zeraora y Zarude, asi mismo vemos a Ash y Goh viajando junto con Lugia.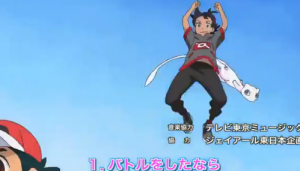 Enfrentamientos de Ash y Go y Ash vs Lionel, terminando con una secuencia donde se ven los personajes del anime actual.
Teniendo esto, ¿Que les pareció el opening actual?