El pasado 27 de febrero 2020, durante el festejo del día de Pokémon, llego la noticia que las Megaevoluciones iban a llegar a Pokémon GO, los fans empezaron a teorizar sobre cuando y como seria el fenómeno y el día de hoy 18 de agosto se ha encontrado el código del juego datos de sobre esta mecánica.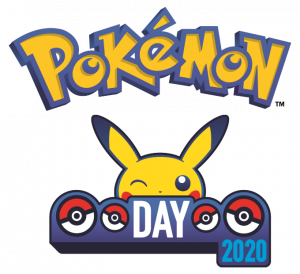 Por si no lo recuerdan, las megaevoluciones llegaron con la sexta generación con la llegada de los juegos «Pokémon X y Pokémon Y«, en el cual algunos Pokémon pueden modificar su apariencia, tipos y estadísticas, durante un combate.
En Pokémon GO, gracias al dataminer «PokéMiners» conocemos algunas detalles de esta mecánica, desconocemos cuando llegaran.
Existen  dos medallas, una para las megaevoluciones totales y otras para las megaevoluciones únicas.
First up, an error if you have already mega evolved:

FAILED_POKEMON_ALREADY_MEGA_EVOLVED

Also two new badges for total and unique mega evolves:

.BADGE_TOTAL_MEGA_EVOS
.BADGE_UNIQUE_MEGA_EVOS

— PokeMiners (@poke_miners) August 19, 2020

Tendremos unas incursiones de algunos Pokémon de que podrán Megaevolucionar.
Prepare for some Mega raids!

RAID_LEVEL_MEGA

Also, Megas appear to be temporary as in the main series:

TEMP_EVOLUTION_UNSET
TEMP_EVOLUTION_MEGA
TEMP_EVOLUTION_MEGA_X
TEMP_EVOLUTION_MEGA_Y

— PokeMiners (@poke_miners) August 19, 2020
Tendremos una misión donde algunos Pokémon podrán megaevolucionar.
As we predicted, you will probably mega evolve your mon through a questline.

QUEST_MEGA_EVOLVE_POKEMON

— PokeMiners (@poke_miners) August 19, 2020
SPECIAL_GUEST_1
SPECIAL_GUEST_2
SPECIAL_GUEST_3
SPECIAL_GUEST_4
SPECIAL_GUEST_5
NARRATOR

New Characters added to the Willow Quest dialogue screen. Maybe he'll finally have a friend. 🥰

— PokeMiners (@poke_miners) August 19, 2020

Al igual se encontró algunos iconos.


icono de la megaevolución, desconocemos si seran para ver a  los Pokémon megaevolucionados

Logo de las incursiones de las megaevolución, los cuales seran en los gimnasios al ver la imagen se da entender que seran incursiones de nivel 4.

Caramelo de la megaevolución, los cuales seran para que algunos Pokémon antiguos puedan megaevolucionar, ademas se vio que se consigue mediante incursiones.
Fuente:@poke_miners